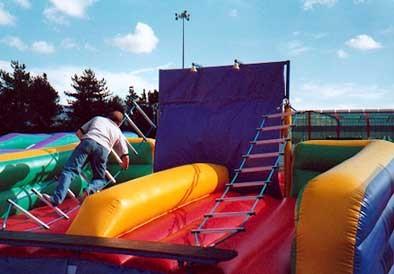 Jacob's Ladder




$300.00

Up to.6 hour rental



Inflatable Jacob's Ladder
Unclimbable Ladder
Try the
Jacob's Ladder
. It's harder than it looks and more fun than one party should have. Very simple. Climb the ladder to the top and ring the bell.
Sure.......
The large inflatable air mattress will soften the fall to those who don't make it to the top. Can't quite figure it out? We'll show you how.
Add one to your next event.