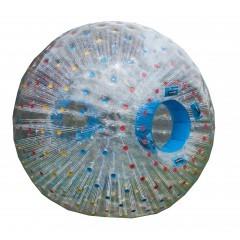 Zorb Balls & Track
Zorb Balls
Human Hamster Balls
What is a Human Hamster Ball / Zorb Ball?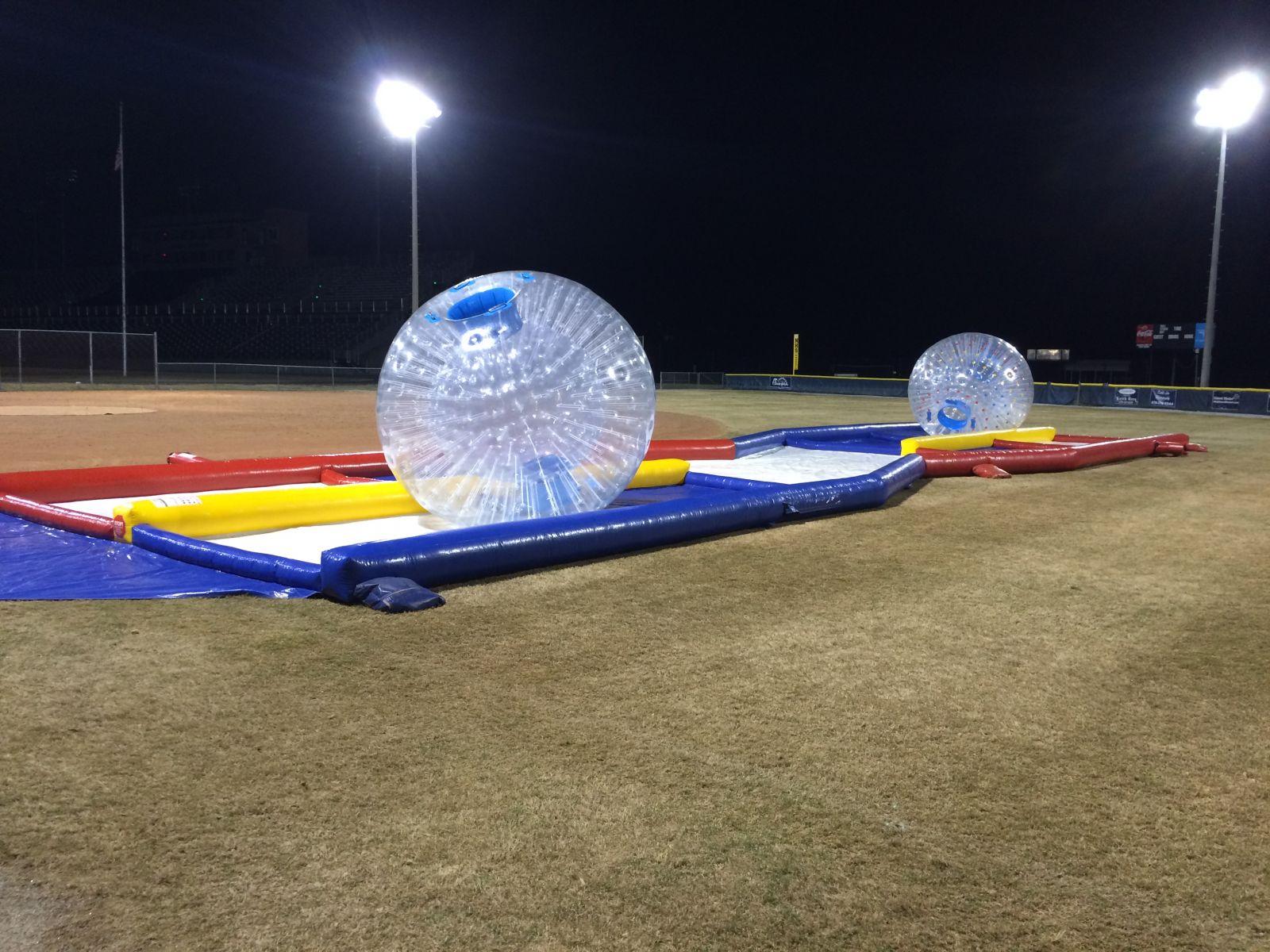 The Human Hamster Balls are large 9 ft. inflatable balls. You can either climb in and run like a hamster or you can be harnessed in and roll down the course. Human Hamster Balls allow you to run, walk, or roll while totally enclosed inside. Zorb Balls are the latest trend in children's parties. Kids love the feeling of being strapped inside a large inflated ball and rolling around. Our inflatable track brings the fun to the next level.
View the world from a new vantage point and get a 360 degree experience. Add unique flair and fun excitement to your company picnic or school function. Once you get inside these large inflated spheres or hamster balls you'll know exactly why these inflated sphere are crowd pleasers. The zorbs will remain inflated to allow quick and easy access to thrilling fun. Both, kids and adults alike love the inflated spheres Safety is number one with the Zorb Balls and an inflatable track ensures that their are no sharp rocks or unseen debris on the path. These tracks inflate easily and anchor to the ground for added protection.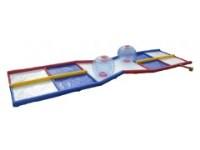 Side By Side Racing!
Participants both have their own side of the track to get through, but watch out for the middle! The track gets skinnier here so you have to outsmart your challenger to make it through first. Zorb Ball / Hamster Track provides guests with hours of entertainment. Young and old alike will have the time of their life.
Human Hamster Balls are ideal for:
Birthday parties, school carnivals, corporate events, fundraisers, festivals, bachelor and bachelorette parties, etc.
Includes:
Two Hamster Balls
Inflatable Track
Delivery - based on Delivery Chart
Setup
Organization of game play
Cleanup
1 attendant
Requirements
Space Needed - Minimum 25' x 100'
1 - 110 volt outlet within 100 feet of unit **Generator rentals available**
Setup Location: Indoor or Outdoor
Temperature must be 55 degrees or higher for outdoor use
Flat grass surface free from rocks, pet waste, sharp objects or other hazards or indoor facility such as a gymnasium
Maximum weight is 200lbs
Children must be at least 7 years old and at least 4 ft tall.
Hamster Balls / Zorb Balls are ONLY used on the Track.