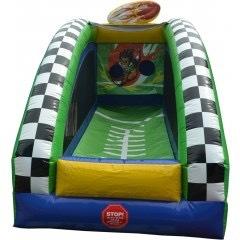 Mini Football Game
Mini Football Game
This Mini Inflatable Football Game will become one of the most popular additions to your party or event.
With its sports theme, it fits into any type of celebration from birthdays to outdoor barbecues, which means it is perfectly suited for entertaining guests during every season.
Its size also makes it ideal for older kids and adults to test out their throwing arm as they compete to see who hits the goal.
Inflated Dimensions - 7' x 12' x 10'