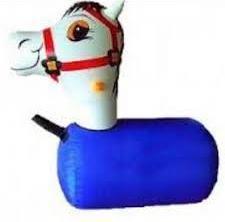 Pony Hops - Small
Actual Size: SMALL 3-6yrs 35" x 35" x 12"(Dia)




Pony Hops
Pony Hops are an inflatable bouncer that everyone can enjoy.
Made with High Quality Commercial Grade Materials designed for almost any surface!
No matter what your age or size, there is a perfect Pony Hop inflatable horse waiting for you.
All inflatable horses hold up to 750 lbs.
Pony Hops are the perfect recreation toy for any event!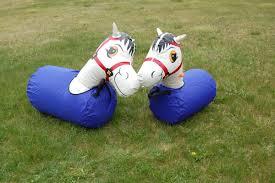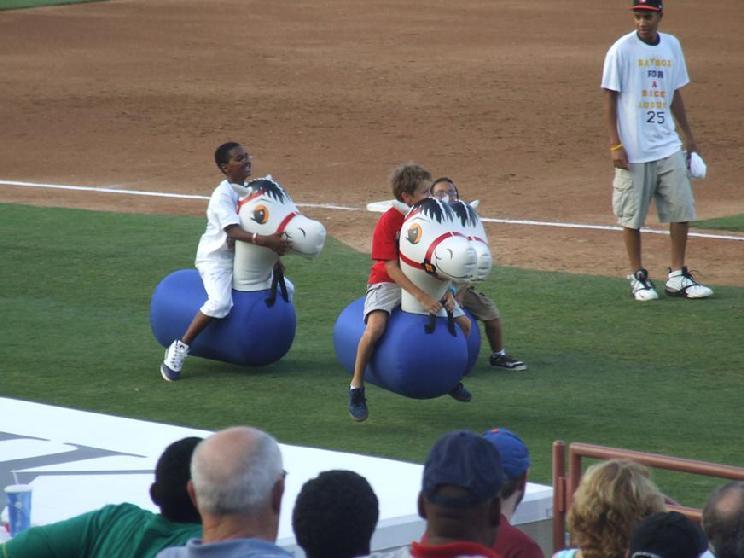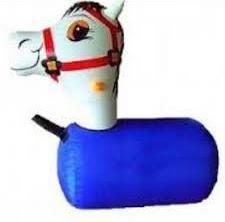 Pony Hops Are...
Made with Commercial Grade Materials
Great for On-Field Sports Promotions
Revolutionizing the Party Rental Industry
Designed for almost any Surface
750 lb Weight Limit on All Sizes

Best of all...Pony Hops are
Great for Kids, Without the Mess
WARNING!!! ........PONYHOPS ARE WILD & UNTAMED!!!
PonyHops® Always Steal the Show!!!...
SMALL 3-6yrs 35" x 35" x 12"(Dia)
MEDIUM 7-12yrs 46" x 46" x 17"(Dia)